Research, execution, and the perfect tools—nonprofits, here are your content marketing essentials.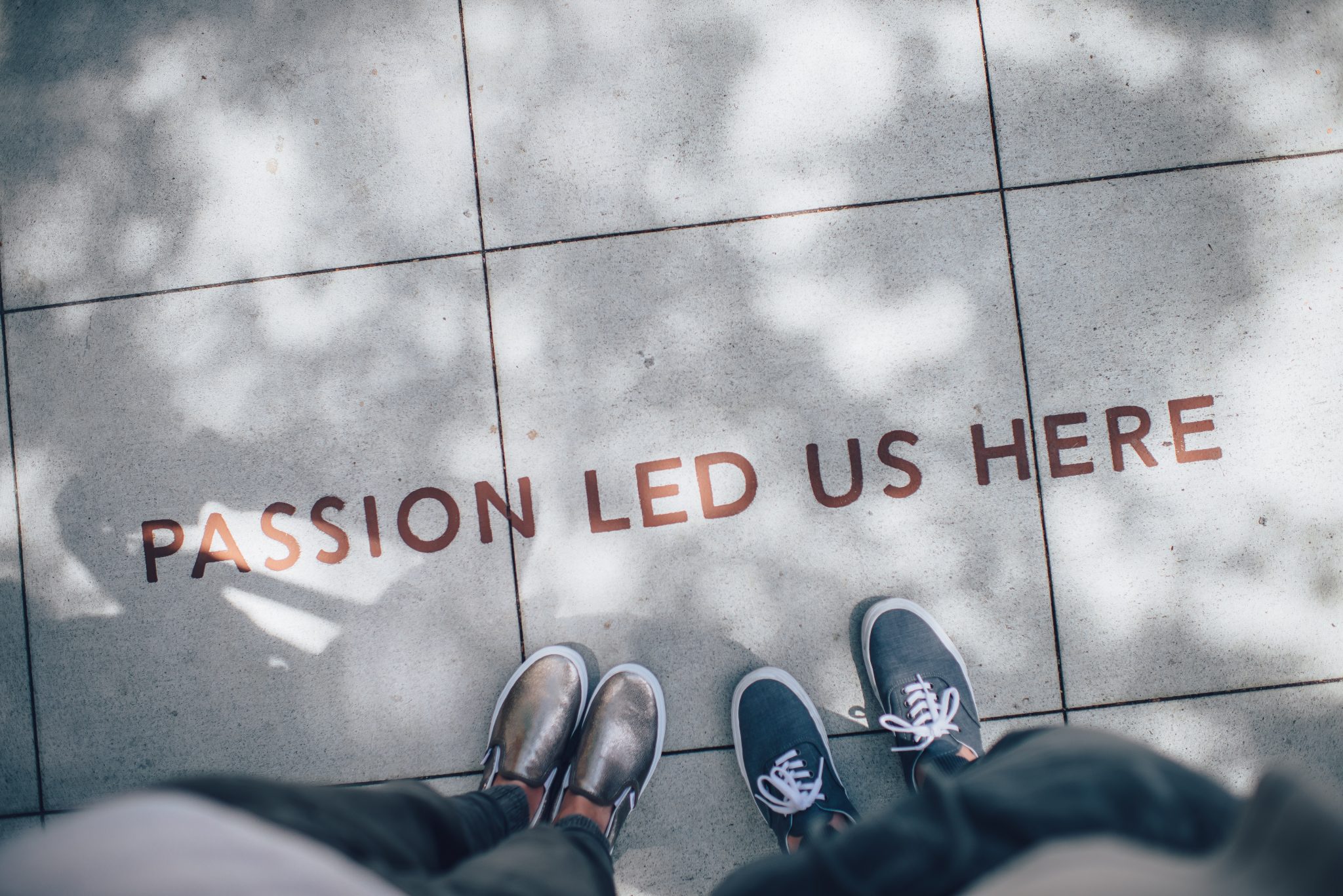 When you're helping others, who's helping you? Nonprofits have a lot on their plate, and directors often feel overwhelmed by the prospect of content marketing. When you set yourself up for success, your content creation strategy can easily become a well-oiled machine. Whether you have your own marketing team or hope to collaborate with an agency, we promise—you've got this!
Follow the proven process below and leverage the recommended free tools to set your nonprofit up for content marketing success.
Foundational Planning
Before jumping into all of your creative marketing ideas, best practice is to establish a marketing strategy and identify your target audience. Although this may sound like an idealistic approach, it's more than worth your time to incorporate your mission, purpose, and audience into your strategy. This step maximizes the success of your marketing efforts and your chances of making an impact through audience engagement, fundraising, and other KPIs.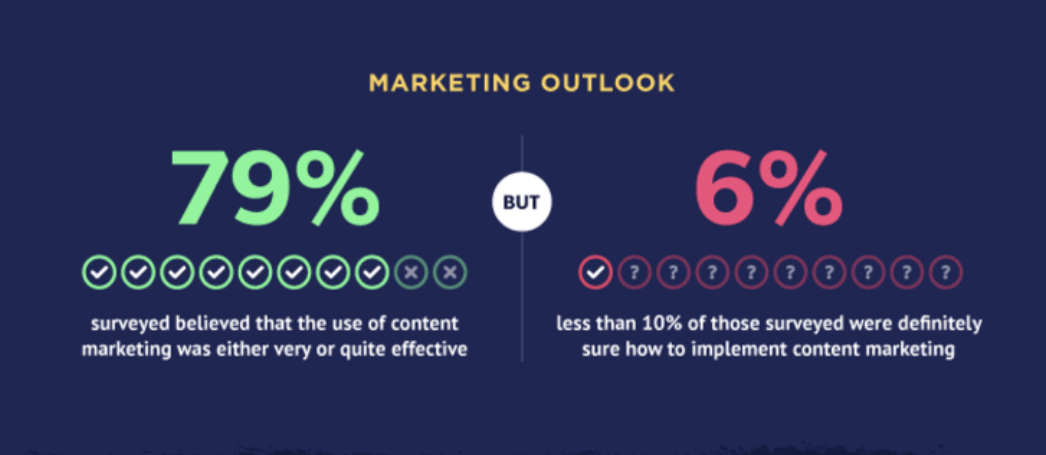 Next up, create a content calendar (aka editorial calendar) to organize and implement your strategy. A complete content calendar lays out your strategy for the months ahead right in front of you, enabling you and your team to manage a steady flow of content.
In this content calendar guide, Content Pros shares the process, tools, and templates that their marketing team uses for creating an action plan. Setting aside just two hours, you can follow the same steps to fill your content calendar with at least six months of content topics and marketing ideas. Using everyday tools like Google Sheets and Google Calendar, you can craft a free action plan that oozes preparation.
Crucial SEO Research
You don't have to spend a fortune to get a leg up in the SEO arena. From keyword research to backlinks, these free and cheap SEO research tools are bound to get you ranking.
Google Analytics – You've surely heard of the big cheese of free SEO research.

Google Analytics

gives you insights and stats that serve as a solid starting point for SEO research. Use it alongside

Google Search Console

to get free recommendations straight from Google on how to optimize your website.
Ubersuggest – Keywords, keywords, keywords—every business, small or large, is on the keyword train. Fortunately, Neil Patel's

Ubersuggest

is free, user-friendly, and brings this facet of SEO into full focus through keyword volume, cost-per-click, and competition data. You can also review related keywords, questions, and prepositions to develop a well-rounded list of keywords.
Backlink Checker – The Ahrefs

Backlink Checker

provides you with a list of domains that are linked to your site along with the domain rating and traffic from each. You can run 100 free queries before embarking on the paid membership. If you subscribe for $99-179/month, you can even filter your searches to make them more insightful.
Google My Business – If your nonprofit deals in the localized arena, this one's essential. Use

Google My Business

to manage how your business appears in local Google searches, post promotions, and respond to reviews. This free tool helps you stand out on Google to local customers.
MozBar – A pretty comprehensive take on SEO research, this toolbar tackles SERP overlay, link metrics, site audits, and more.

MozBar

even lets you highlight important info right on the page. Try the 30-day free trial to see if it works for your nonprofit. After that, you can choose to select one of their packages starting at $99/month.
With your research complete, let's move on to the fun part: creating your content!
All About Content Creation
There are multiple types of content you can create, but we're going to focus on two of the most fundamental: written and imagery.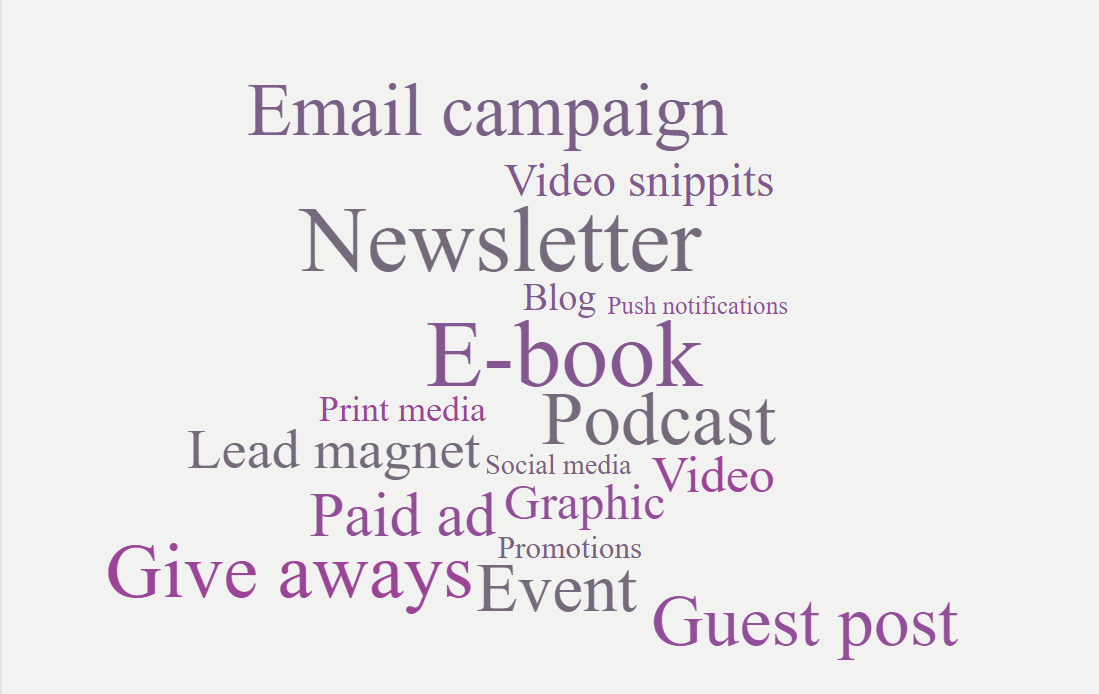 For every form of content, keep your nonprofit personas in mind. Whether they're buyers, donors, or volunteers, knowing who you're talking to and what they value is of utmost importance in creating a message that resonates.
Written Content
Blog posts and articles are among the most essential forms of content marketing. When posted and maintained on your site, blogs have a lifetime value of up to two years! Evergreen posts can continue to bring organic visitors and new conversions to your site for far longer than any social media post.
You can also supplement your social media strategy with written content, sharing stories that appeal to the ethos, pathos, and logos that your audience is after. Depending on your budget, you can use a content writing agency or your own quality content writers.
Example: In One Tree Planted's blog, they share research and stories directly from the communities they impact.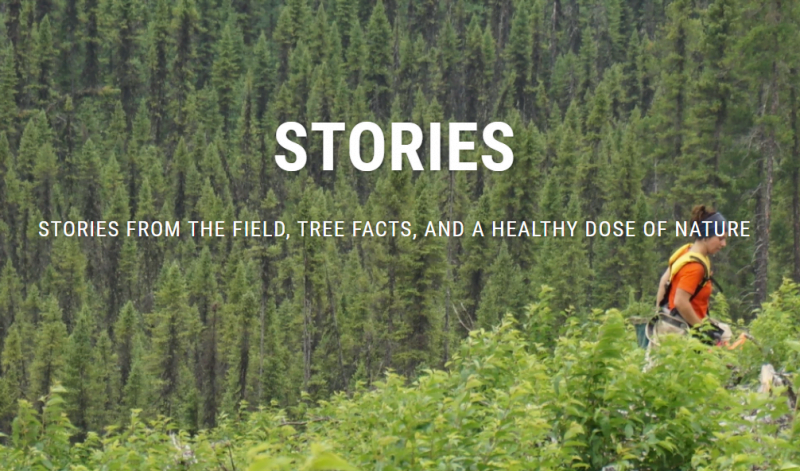 Images and Videos
Nonprofits have goals that go beyond, well, profit.
They work to better the world around them. As a result, storytelling in content marketing becomes even more meaningful for nonprofits. Capturing anecdotes, personal accounts, and metrics that affect real people is at the essence of nonprofit content creation. Consider your business goals and what brought you to the nonprofit sector in the first place—when it comes time to create, take those notions and run with them to create captivating images and videos. 
Example: The New York Public Library has a compelling Instagram page that uses images to capture the attention of their audience (all 427,000 of them).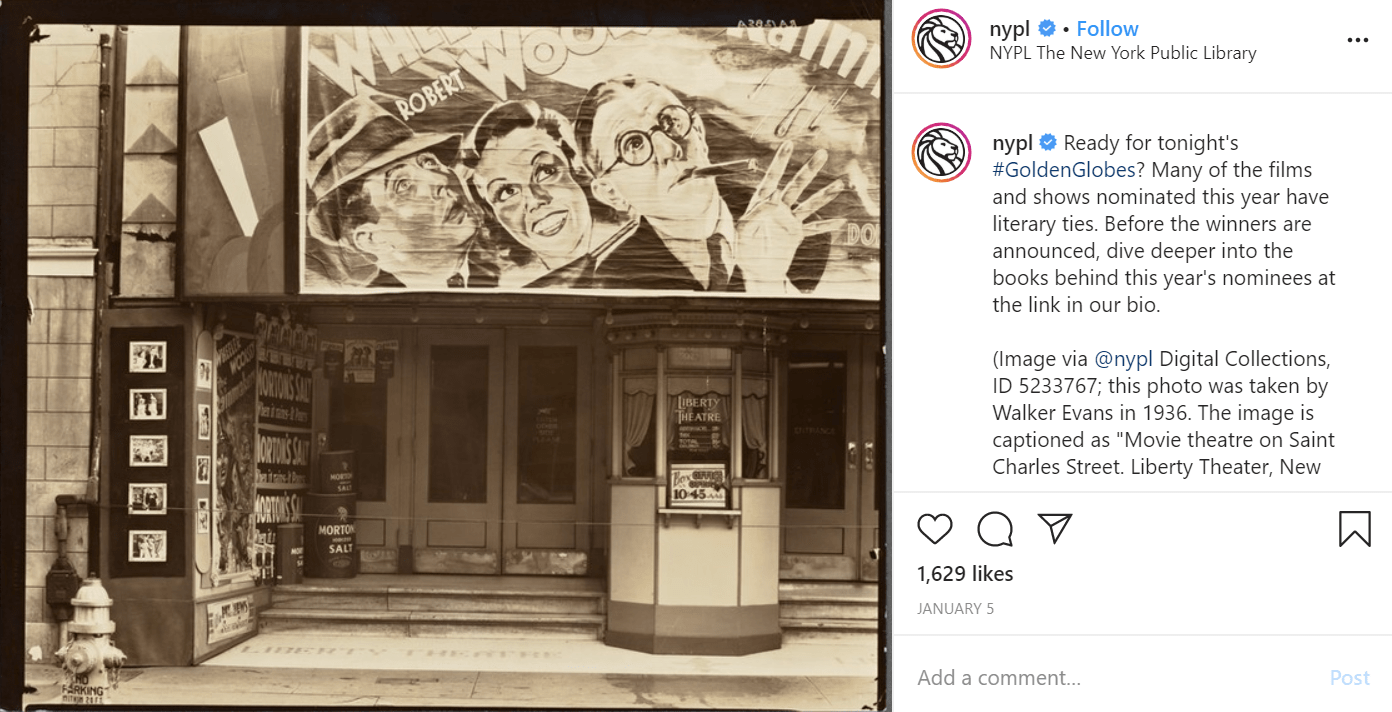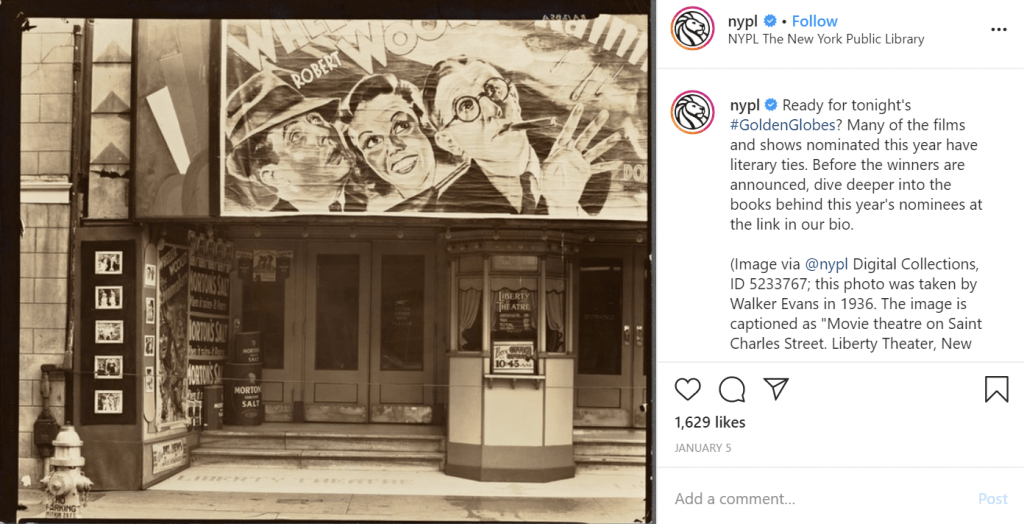 Whatever form of content you're dealing with, updating and repurposing content can help boost your efforts and appeal to a broader audience.
Social Sharing
Social media is a world of its own. As a nonprofit, it's up to you to determine which social platforms are best for your brand. With Facebook, LinkedIn, Twitter, Instagram, YouTube, Pinterest, Snapchat, and even TikTok at your disposal, it can feel a bit overwhelming. However, you don't have to use all of them. In fact, focusing on one or two and mastering them can be more effective than dabbling in each one.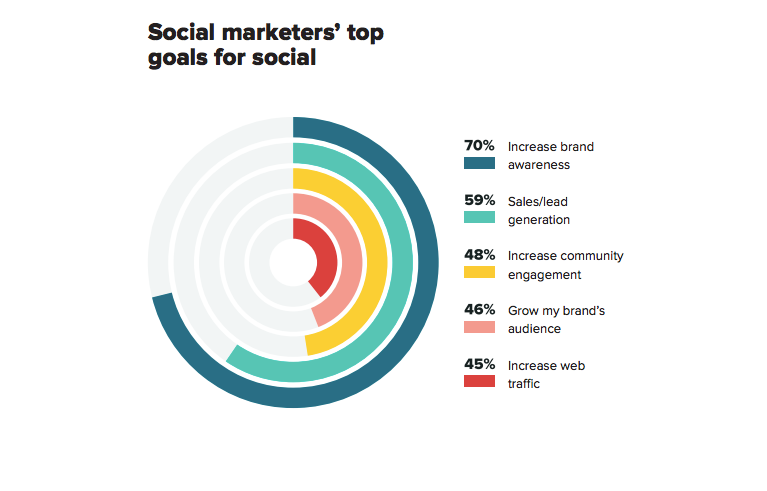 Determine your target audience and see if they align with a social platform's average user. Also, set posts to be published at hours that adhere to high traffic times, which vary from platform to platform. Using the free or paid versions of tools like Hootsuite, Buffer, or Later can help you organize and schedule your posts to be published on each platform at the optimal time in the future. Be sure to use the right image size for each platform and construct headings and descriptions to appeal to current algorithms.
Promote user-generated content to supplement your own efforts; it's free, and this type of leverage is essential for nonprofits! You can also sparingly use well-researched hashtags (particularly on Twitter and Instagram) and even start hashtag campaigns of your own to boost audience engagement.
Whatever you do, always interact with your audience. This can mean following pages back, replying to comments, liking posts, and more. The only cost for this kind of engagement is time, and it's well worth your while!
With all those to-dos on your list, it can be difficult to identify your starting point. Remember that you're a nonprofit, which means you specialize in overcoming hurdles. Set yourself up for success by taking half of a day to develop your strategy and content calendar and then let your quality content writers and creatives do what they do best!