Let's face it: Blogs are meant to be word-heavy. But that doesn't mean they can't also be visually appealing. Blog images add context to content and make it more interesting to read. In fact, articles with images get 94% more views than those with no images. 
But before you start sticking random stock photos into your content, it's important to know how to use images in blog posts the right way. Consider this your definitive guide to blog post images and use it every time you write!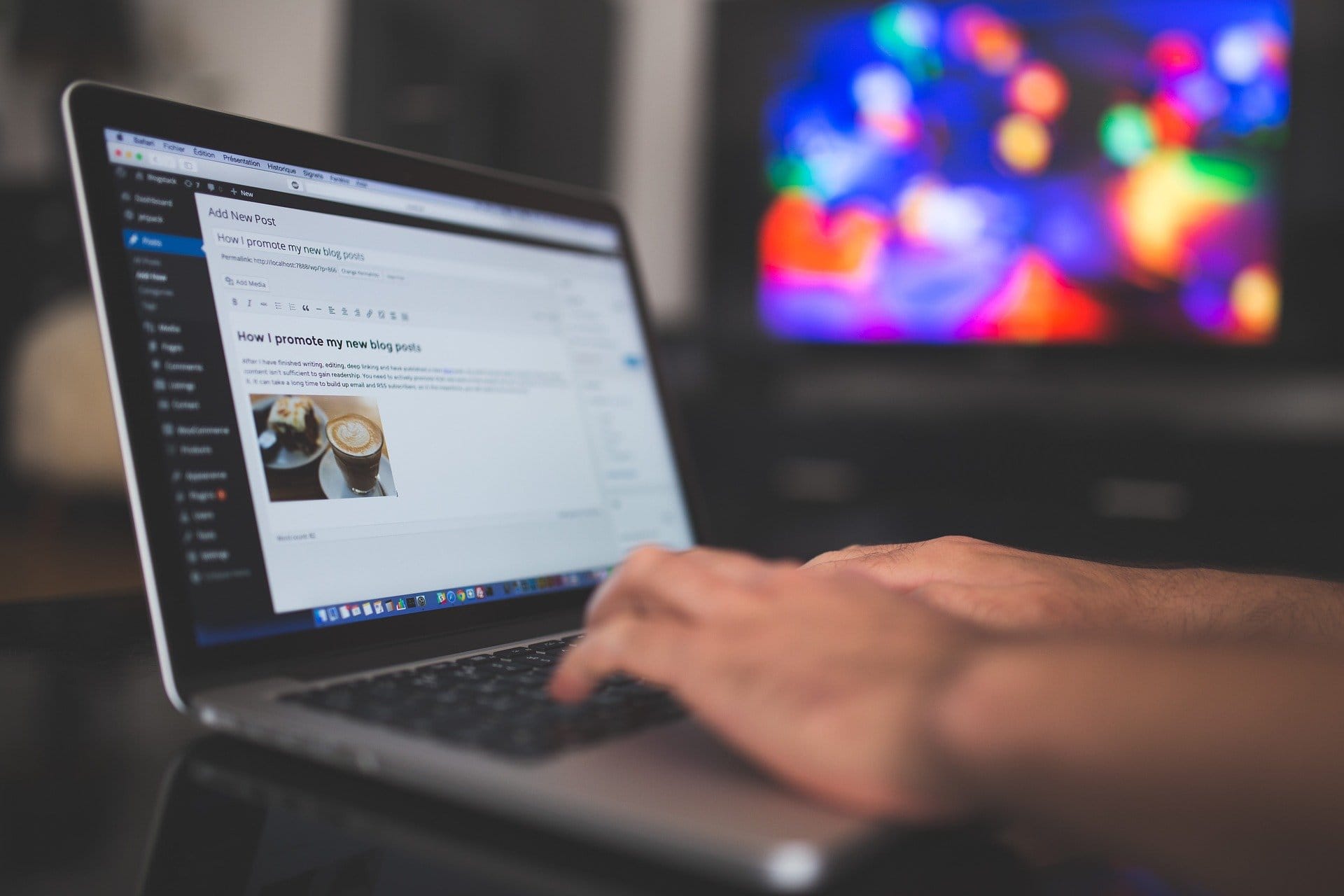 How Many Blog Images Should I Include?
There are no hard-and-fast rules about the number of blog images to use in an article. The easy answer is: Use as many as you need.
That said, some experts believe there is an ideal image-to-content ratio. BuzzSumo recommends adding a relevant image every 75-100 words, while Neil Patel suggests adding an image every 150 words or so. We stick to 1-2 images per 500 words of content to break up word walls and keep the content interesting.
The actual number of blog post images largely depends on the value each image adds. You don't want to randomly incorporate images into your articles just to check a box on your SEO checklist. Rather, a couple of images that are relevant and add something to the content are worth far more than multiple decorations.
Types of Images to Include in a Blog Post
"Blog images" is the blanket term for several types of visuals, including stock photos, graphs and charts, illustrations, infographics, and screenshots. The types of images you should use in your blog depend on a few factors.
First, think about the content itself. If you are writing a data-heavy piece, then charts and graphs can help support your content better than a stock photo. If you are writing a tutorial on how to do a specific function in Excel, displaying screenshots of each step makes the most sense. For product-focused pieces, stock photos of the product(s) can illustrate your content.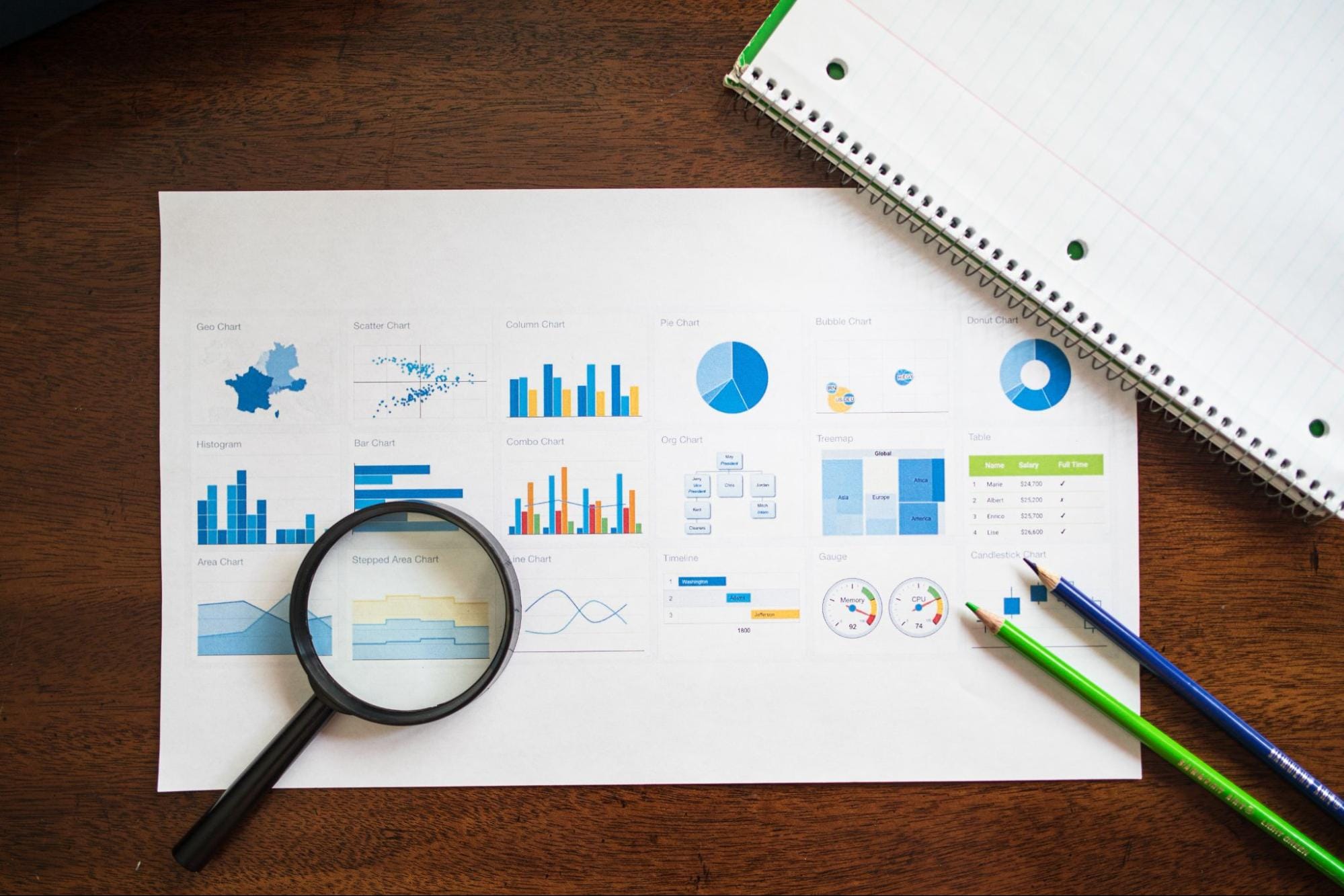 You should also consider using imagery that supports your brand. For example, if you make a lot of custom infographics, having a similar design or theme can help readers connect your infographics to your brand. Custom illustrations can also help you stand out because no other company can use them without your permission, unlike stock photos.
Attributing the Image Source
In some cases, you will need to attribute the image to its source in order to legally use it. Images with a Creative Commons license require image attribution. However, free images for blogs found on royalty-free photo sites may not require attribution. At Content Pros, we always include the image source so that our clients can feel confident they are legally authorized to use it.
Check out our blog post on image attribution best practices for more details.  
Where to Find Images for Blog Posts
The internet is filled with images for blog posts. Some are public domain images and completely free to use. Others are pay-per-image or offered via stock photo library subscriptions. The blog images you choose are completely up to you.
If you want to save money, we recommend checking free stock photo websites first. Some of our favorite image sources are:
In addition, you can perform an advanced Google image search to find free images for blogs. To do this, go to Google and search for the type of image you need. Click the Image category so that you're only looking at images in the search results.
On the search engine results page, click Tools, then click the Usage Rights dropdown menu. Choose Creative Commons licenses to find images that you can use for free with proper attribution.
Common sources for these images include Wikimedia.org and Flickr, but other sources may pop up, too. As a bonus, take note of the image sources that come up in your search and add those sites to a bookmarked list of photo resources to use in the future.
Other Blog Image Best Practices
In addition to the image "rules" above, there are a few more things you should do when using images in blog posts:
Customize the Alt Text
Image alt text is an accessibility feature that describes the content of the image to search engines and visually impaired users. Adding alt text to images can give you an SEO boost because it helps algorithms understand what your content is about. Images may already specify alt text, but you can control what it says when you implement the image into your CMS platform. 
If your keyword relates to the image itself, include the keyword in the alt text to get a boost in SEO value. Keep the alt text short and succinct (a few words, not a paragraph). If text is part of the image, make sure you include it in the alt text, too.
Select the Right Image Dimensions
Your image dimensions should complement your blog post style. Images that are wider than your text can make your blog look messy. On the same note, images that are much smaller than the width of your text can be hard to see. 
A 2:3 ratio works well for just about any platform, device, and screen type. For horizontal images, aim for a 1,200-pixel width and 800-pixel height. For vertical images, it's the inverse.
Use the Right Image File Type
Images come in different file types that work well for various use cases. Choosing the right file type can also improve your on-page SEO:
JPEG

is ideal for larger photos and illustrations because it offers high quality and loads quickly. 

PNG

should be used for vector drawings and illustrations that are layered over backgrounds, thus preserving the background transparency. 

SVG

works for logos and small images that may need to be resized without losing quality or pixels.

WebP

maximizes compression and is ideal for large quantities of images that might increase page load times. 
Now you can start using blog images like a Content Pro! Or, let us handle the heavy lifting for you—we include images in all of the blogs we write for our clients. See how our content writing services can help scale up your content marketing starting today.