Learn the Dos and Don'ts of Proper Image Sourcing
We all know that for a blog post to be considered epic, it has to be well-researched, informative, engaging, and error-free… But that's just part of the story.
No piece of content can truly stand out without being visually appealing. Here at Content Pros, our writers include relevant images and graphics in each blog post we produce. But how do you source images without risking getting into legal trouble? We've compiled a quick guide for writers to refer to when in doubt about proper image sourcing.
Content Pros Tip: Aim for 1-2 relevant images per 500 words to break up the text and keep readers engaged as they scroll.
Royalty-Free Images
In the world of blogging, royalty-free images (stock photos) are among the most commonly used types of images. Stock photos are so popular because they're easy to access and don't require much thought when it comes to crediting the author. There's a whole wealth of websites that offer stock photos for free.
Some great options include Unsplash, Pexels, and Pixabay. If you'd like more choices, check out this updated list.
It's quick and painless: just search for the image you're looking for, download the photo that is most relevant, and insert it into the blog post.
We do ask our writers to always credit the artist of each image they use. Write the words "Image source" under the image and hyperlink it to where you found it. Here's how this looks in practice: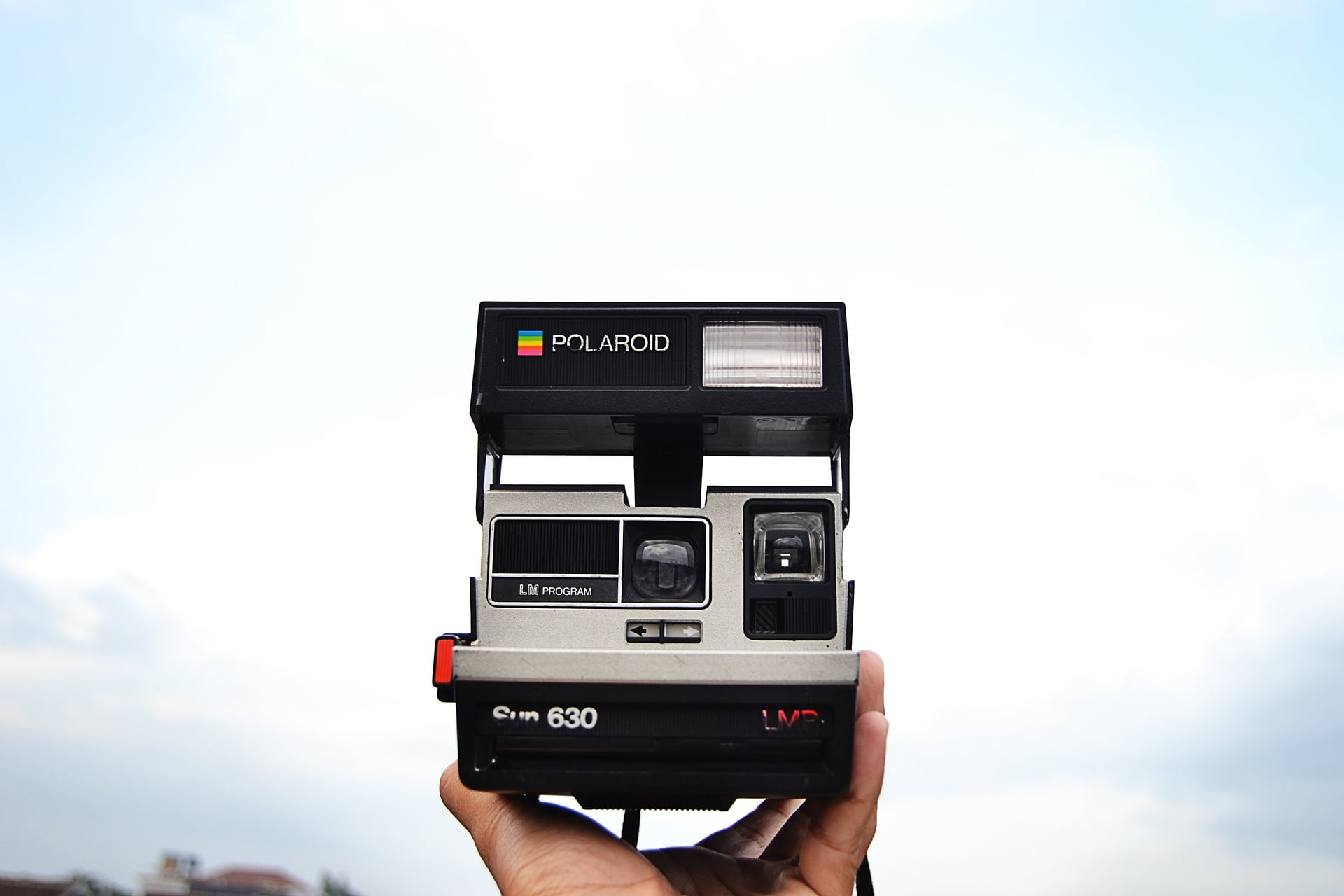 Image source
Content Pros Tip: When implementing your image into a blog post, adding alt text ensures that visually impaired readers and search engines can interpret your images.
Advanced Google Image Search
Another reliable way to find images is by using the advanced search option of Google Images. Here's a demonstration to show you how to use this nifty feature:
This method is great for finding infographics, graphs, and many other types of images without having to wonder if you're violating any copyrights.
However, you should still link to the source in the same way you would with royalty-free images found on one of the stock photo websites (see above).
Other Types of Images
If you find an image, such as a graph, that you want to use in a blog post, always make sure the image is not copyrighted. If you see the words copyright (or a the letter C with a circle around it), all rights reserved, or fair use, you must receive permission in writing to use it in a blog.
However, if you find the perfect image and it has a Creative Commons license (denoted CC followed by other letters), you may be able to include it in your blog post. Artists publish their work with Creative Commons licences when they want to specify the situations where their work can be shared.
When in doubt, refer to the infographic below to determine whether you're allowed to use a certain image. If you're not sure and can't ask the author, it's best to err on the side of caution and look for other options or create your own original image.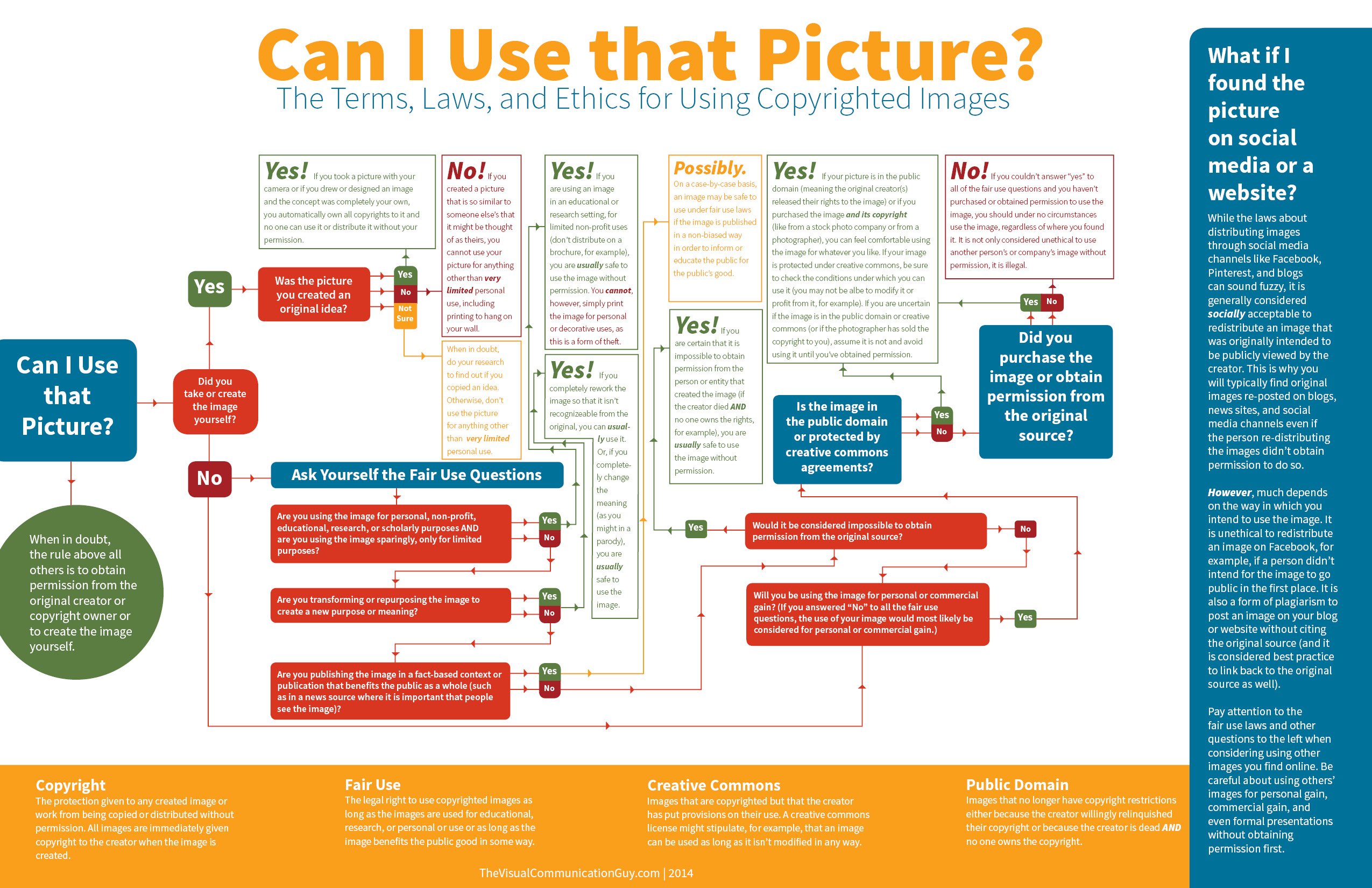 Image source