Marketers who emphasize blog content are 13 times more likely to earn a positive return on their investment. The value of a high-quality blog constantly bringing fresh visitors to your website and into your funnel is hard to beat.
But building a successful blog is a long-term commitment. You won't see great results right off the bat, which can be discouraging after months of research and writing. If your blog isn't generating traffic, it won't result in valuable backlinks driving sales and conversions.
It turns out that there is a right way and a wrong way to increase blog traffic. As a B2B marketer, learning how to promote a blog post is as important as learning how to write a good one.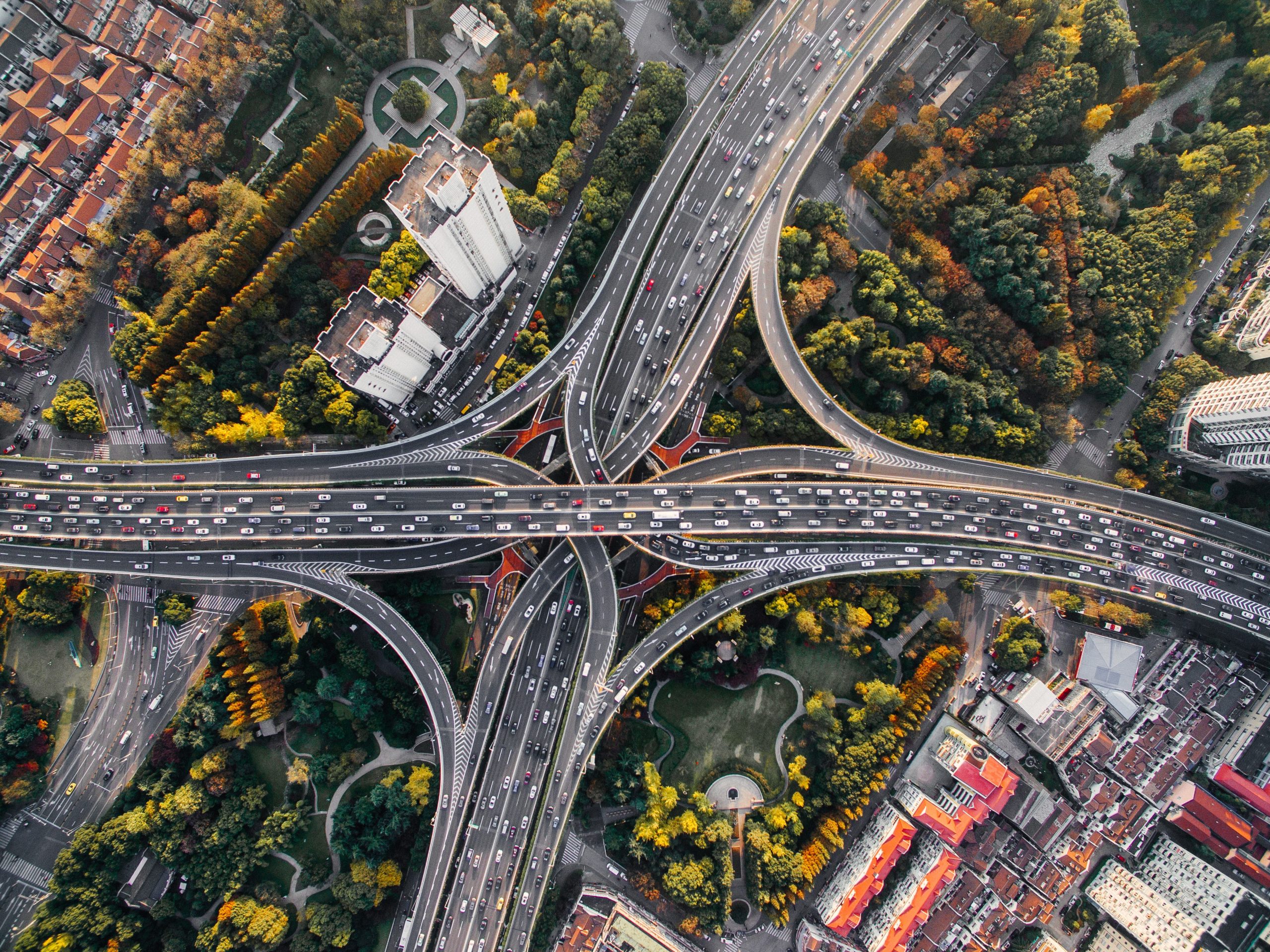 How to Promote a Blog
The best B2B marketers know how to deliver valuable content to users at the right time. There are four key ways to distribute great content to the people who are searching for answers to the problems your company solves:
Capitalize on Social Media.

Go beyond sharing content on social media. Consider creating a Facebook Group or Quora Space and using audience retargeting solutions like

Facebook Pixel

to qualify users according to their position in your sales funnel and show them the most relevant content.
Reach Out to Contributors and Sources.

Great content uses well-established authorities and subject matter experts as references. Reaching out to the people you cite in your blog posts can help spread the word about the products and services your company offers, especially if they share your content with their audience.
Respond to Real Users.

Quora, Reddit, and Medium are all great places to establish brand authority while helping real users solve problems. Include a link to your blog post within each of your responses. Whenever a new user with the same problem comes across your content on these websites, you may earn another lead.
Incorporate Blogs Into Your Sales Process.

Educational content can be a powerful asset for

cold outreach sales strategies

. Giving free, valuable content to leads can help qualify and guide them along each step of your sales funnel.
Great content doesn't write itself, though. In order to produce consistent results, you will need to implement a consistent content marketing strategy designed to increase blog traffic.
How to Increase Blog Traffic Starting Today
There are several things you can start doing right now to jumpstart your B2B marketing efforts and drive qualified traffic to your website. You are not likely to triple your traffic by tomorrow – but you could very well do it in a few months.
1. Do Your Research to Attract High-Quality Leads
Good marketing requires good research. You must research your users, your competitors, and your content. The better you know your users, the more concretely you can address them with highly targeted keyword-driven content that delivers value.
The recipe for success is simple: find high-traffic, low-competition search terms that your customers are looking for and that your competitors are ignoring. You can't do this without research.
a. Create customer personas for audience segmentation
Search engine result pages are no longer built purely off of rankings. They now incorporate personalization, where each user's search history factors into the resulting page. This is why customer personas and audience segmentation are so crucial to your content. Audience-segmented B2B websites with a blog and supplemental content see 411% more traffic than such sites without audience segmentation. Create, update, or review your customer personas to identify your audience segments and optimize your user experience.
b. Conduct keyword research with free tools
The rise of contextual data means that you have to offer users and search engines a great deal of context in order to obtain ranking results for personalized search queries. In this case, that context is going to come from the content you are creating.
Conduct keyword research to find out what topics engage your audience and find low-competition long-tail keywords that address your audience specifically. Once you've researched your audience and keywords, you can replace your generic short-tail keywords like "men's riding pants" with specific long-tail keywords like "men's black horse riding breeches 32-inch waist" to attract higher-quality leads for your business. The deeper and more narrowly niched your content is, the better it will perform.
2. Create an Editorial Calendar to Optimize Your Efforts
How often do you post new content? How do you arrange content topics over the year? Is there a plan in place for responding to your audience's seasonal needs?
A comprehensive content calendar ensures that every blog article you post forms a single part of a cohesive whole. In short, your blog posts become individual chapters in a longer story.
This is important for a few reasons:
It encourages you to consistently post fresh content, catching web crawlers' attention.
It helps you avoid repeating topics and keywords that you have already written about.
It incentivizes users to explore topics relevant to the ones they are searching for.
It keeps committed users coming back, increasing engagement with every new post.
It allows you to

repurpose existing content

in new ways (like combining 5-10 blog posts into an e-book or a series of social media posts).
It facilitates an organized internal link building strategy.
A content calendar lets you address the concerns of a particular target audience over a long period of time. If you have a specific buyer persona in mind, you can offer expertise and guidance that addresses multiple pain points, helping individual users along your sales funnel.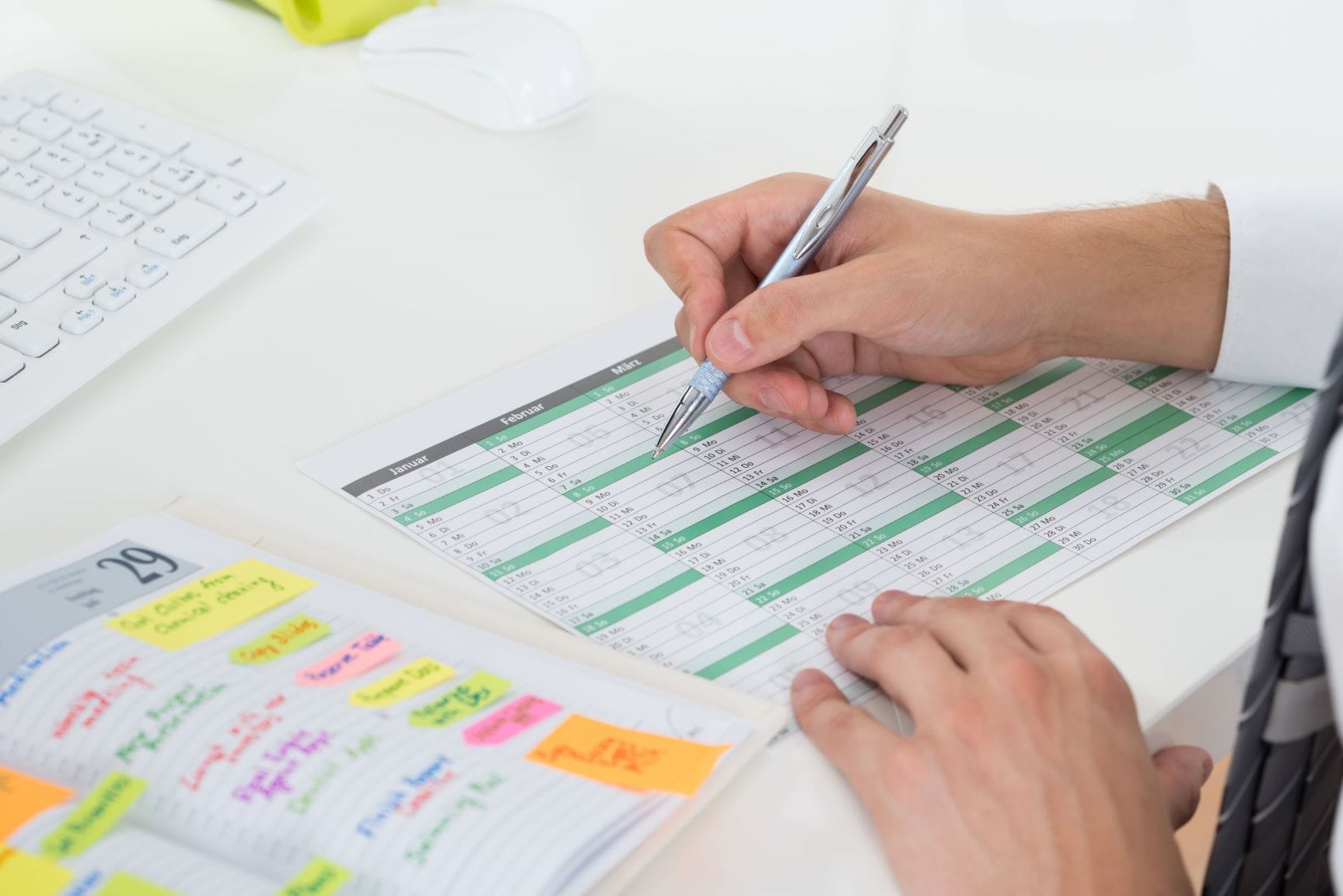 It's rare for B2B buyers to identify a problem and simply purchase the product promoted by the first relevant blog post they read on the subject. You have to establish and develop trust first, and that requires addressing more than a single pain point.
Planning your content in advance lets you address pain points that your readers may not even be aware of yet. The holy grail of content marketing is being able to deliver the right content to the right users at the right time – the best way to achieve that is through a comprehensive editorial calendar backed by sufficient research.
3. Use Content Upgrades to Increase Conversions
A content upgrade is a separate resource that is exclusive and highly relevant to your blog post. Lead magnets and opt-in bonuses are examples of content upgrades – they reward readers by giving them valuable content in exchange for an email address.
Content upgrades establish a relationship between your organization and each individual subscriber. You already know that your readers are interested in the subject of your blog post (that's why they're there in the first place), now you can cement your place as the provider of valuable, accurate information about that subject and gain access to their email inbox.
Email marketing offers some of the highest returns of all marketing media: 4400% according to one well-established figure. If you aren't capitalizing on the ability to cultivate and qualify your leads through content upgrades, you are missing out on an important traffic driver for your website.
Some examples of content upgrades you can offer include:
Downloadable PDF Checklists;

Cheat Sheets;

Buying Guides;

Business Templates;

Exclusive Interviews;

Free Courses;

E-books, and more!
The important thing is that you offer something to readers that draws them a little bit closer to your brand. This allows you to cover the very important middle-ground between "awareness" and "decision" in your sales funnel.
Delegate to Scale Up Your Blog
Being able to write great blog content is just one part of what it takes to generate B2B marketing results. Thorough research, a consistent editorial calendar, and a variety of valuable resources all play crucial roles in delivering content to readers and giving them the tools they need to make use of it.
Running a successful content marketing campaign takes time, effort, and expertise. This is why 64% of B2B marketers outsource their blog writing. Hiring professional content writers helps ensure you can optimize your time working on promotional initiatives while posting a consistent stream of traffic-driving content to your blog.