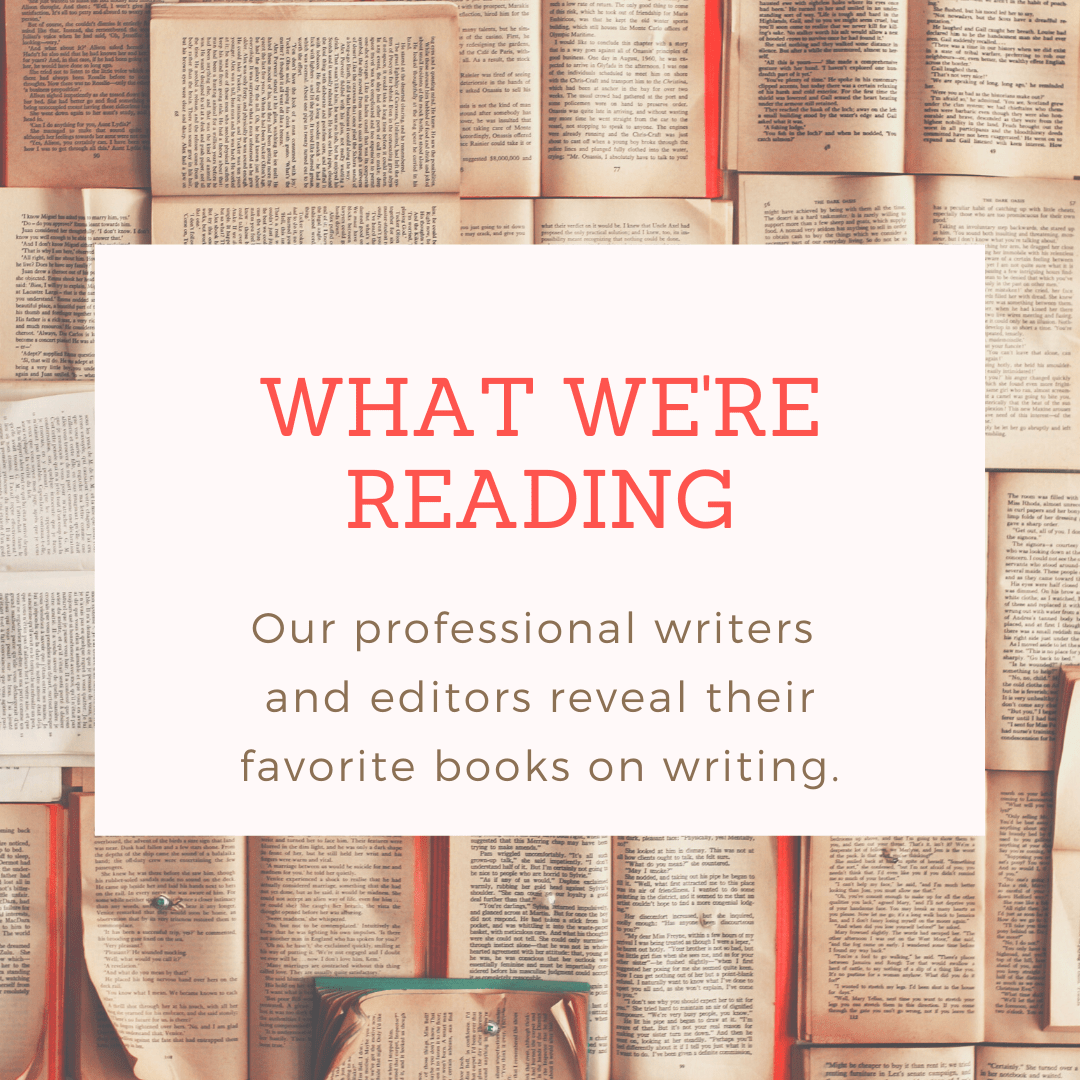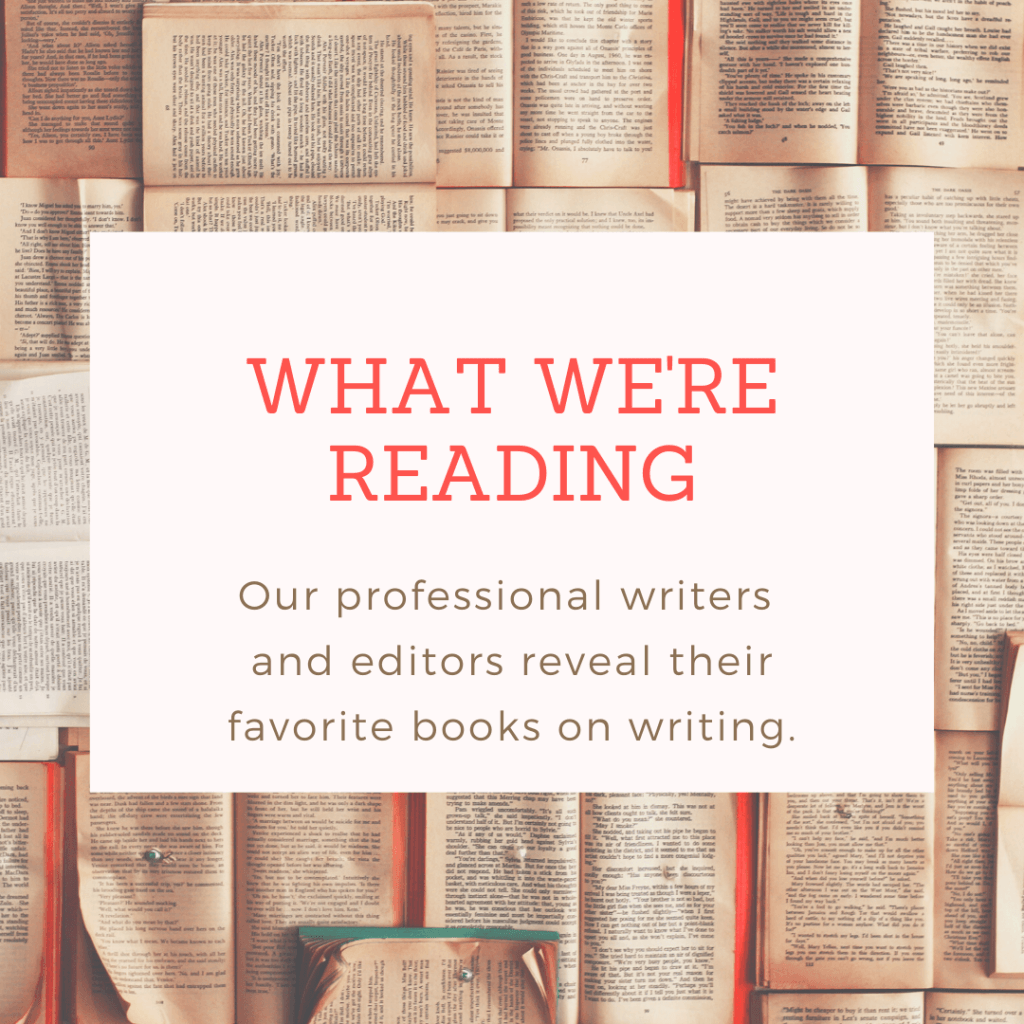 Books, the OG of writing resources, are actually an awesome way to glean insight into content marketing best practices and help your writing become more succinct and relevant for your target audience. What makes books ideal for learning about content marketing is their breadth and depth of the subject. Reading blog posts and articles about marketing is fine, and there are some great ones out there, but books provide us with a more detailed explanation and examples of the finest and most engaging written content. 
Here's a list of of our professional writing and editing team's favorite reads (which are all available as audiobooks as well!):
Everybody Writes: Your Go-To Guide to Creating Ridiculously Good Content
Ann Handley
Dubbed the "world's first chief content officer," Ann Handley takes the reader on a journey through the myriad of content writing best practices, including storytelling, journalism, and publishing to help us not only write better but provide content that enriches and entertains the audience. This one's a quick read, providing catchy, yet practical strategies and tips.
Epic Content Marketing: How to Tell a Different Story, Break through the Clutter, and Win More Customers by Marketing Less
Joe Pulizzi
One of the most popular books about content writing is by Joe Pulizzi, content marketing strategist, speaker, and founder of the Content Marketing Institute. Pulizzi leans heavily on the marketing side of content marketing, encouraging readers to focus more on customers and less on products. He works within sales funnels and search engine marketing to paint a portrait of the six principles of epic content marketing. 
Contagious: Why Things Catch On
Jonah Berger
As a marketing professor at the Wharton School of the University of Pennsylvania, Jonah Berger explores the principles and sociology of how word-of-mouth, viral marketing, social influence, products, ideas, and behaviors catch on. It's more academic than other books about content marketing, but it's a fascinating use of scientific information and real-life examples to illustrate why certain things become contagious. 
On Writing: A Memoir of The Craft
Stephen King
Stephen King, one of the bestselling authors of all time, delivers a classic and revealing text. Part memoir, part literary tool kit, this book delights fans, novelists, and content writers alike. King teaches and engages the reader with writing assignments and excerpts from other prominent writers, such as Hemingway and Grisham.
William Strunk Jr.
Recommended by Stephen King in his book "On Writing," this classic manual on the grammar, style, and principles of American English helps writers express themselves succinctly. The newer versions include revisions and additional guidance from E. B. White, the author of Stuart Little and Charlotte's Web.
Long Story Short: The Only Storytelling Guide You'll Ever Need
Margot Leitman
Writing engaging content has many parallels to telling a compelling story. Margot Leitman, multi-winner of the Moth Storyslam, reveals her tips and exercises for telling — or in our case writing — stories that will immediately hook your readers.
We hope you find as much value in these books as we did. Please share your recommendations, too!